Director
1st Engineering Department General ManagerTomohiro HOKAZONOJoined the company in 1997
I found my passion through my triumphs and setbacks!

I have loved cars since I was a child. I studied mechanical engineering at university, thinking "I want to be a designer when I grow up" and got a job at a major manufacturer (a listed company), but I was assigned to a sales position. Although I made my best efforts, I couldn't get design out of my mind, so I found a design job offer and applied at Design City Japan. Was it a breeze from the beginning? Not at all! (laughs) I was overly confident in my designs because I didn't understand the responsibility that the work involved. Design mistakes cause accidents and affect human lives, so my seniors instructed me properly. For my first real responsibility, I was in charge of the design of the tank for a new factory of a beverage manufacturer, and I really took my responsibility to heart.

I joined the company and learned what real design is all about.
Blueprints that directed and actualized various projects

A world that crosses and connects companies and borders

From that point on, I was in charge of many projects. I was stationed at a major plant engineering company in Yokohama, participated in new projects and traveled to South Korea to handle everything from design to coordination with manufacturers. Even if locations change, the drawing work is still the same, and I was excited to see how well my designs would work. It was very exciting and enjoyable. When I was in South Korea, I happened to meet a former business partner, and in addition to a Korean barbecue feast, my work went very well. I am very grateful that I have been able to create bonds in various locations that transcend the company.
A lifetime of growth without boredom

It's been 24 years since I joined the company, and every new day is the most interesting time. Both myself and the company are growing steadily. It isn't common knowledge, but the number of companies that are capable of mechanical design across the country is decreasing. As the population ages, most major companies outsource design work and handle management in-house. Under such circumstances, employees who have gained know-how through various job placements and business trips maintain long-standing relationships with the best plant engineering and maker companies, who work hard together to keep projects proceeding smoothly, which makes Design City Japan a stimulating workplace.  Design inserts us into everything from upstream processes to detailed design. If you work in the sales department, you are able to sell to clients in a large variety of industries and locations, which is very stimulating! Of course, there are many real specialists in the company, so you consult with Mr. XX on legal matters and Mr. YY for strengths calculations, etc. (laughs). Plans are underway to establish overseas branch offices in the near future. It will be a fantastic opportunity for young people to work towards their dreams and career development, so please take advantage of this opportunity.

We are also fostering the youth for the future of the world.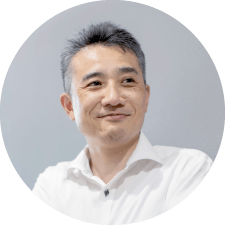 Take this chance to embrace this STEM-field work. It will exceed all your expectations.

New graduate recruitment
Fall of 2023 university graduates click here

Mid-career positions click hereENTRY FORM