1st Engineering Department
Engineer Ms. N.AJoined the company in 2007
【Design Record】
Pharmaceutical Plant Pressure Vessel (Domestic), Ethylene Plant Pressure Vessel (U.S.) etc.
Starting from scratch

"Design work? Sounds interesting!" 14 years ago I decided to join Design City Japan on a whim. Originally from a liberal arts background, I didn't know anything technical about design or machinery. (laughs) "What's a bolt?" "What's the difference between a construction line and a hidden line?" …My seniors took the time to teach even a new hire like me without any training in this field from scratch. CAD operation, from basic knowledge of parts and machinery to creation of final drawings, which is exactly how I now teach my juniors. 2 months later, I was entrusted with the design of small parts and when my supervisor accepted my work and gave it the "OK", I remember feeling so thrilled!

Now she is a talented engineer who is often requested by name by our clients.
The future of CO2 recycling is close at hand

Feel what the numbers behind the calculations really mean

I have a lot of interesting work, but I was most excited when I was able to climb a completed tower that rose about 50m above ground in Hokkaido. It was part of a plant project for Japan's first large-scale carbon recycling (CO2 capture, storage, and utilization) demonstration test. I was involved as a designer from the planning stage to construction, and I wanted to experience what the 1 cm. wind vibration, which I calculated in advance in the strength calculation, actually felt like, and the client was kind enough to let me see it first-hand. I climbed the tower and was able to really see what it meant! This type of real-world experience contributes to design in the field.
Reaching beyond trial and error

Currently I am working at the head office while I raise my two children, aged 1 and 3. I am grateful for the atmosphere at the company, where I was supported in taking maternity leave, child rearing leave, and now in returning to work. On days when my children fall ill and I need to take leave to care for them, I am grateful for my boss and colleagues in charge of the project, who graciously take over my responsibilities for the day, but of course I will certainly return the favor! (laughs) But to those who will join Design City Japan, I want to say that the learning curve can be very challenging, but it leads to a great future! This is an environment where the work responsibilities are really evenly distributed, regardless of gender, where bosses give young employees real opportunities, where business partners and client companies welcome us back for future opportunities. Our work is constantly challenging us in new ways, either because of the changing regulation or construction methods, and you can find real fulfillment and joy in seeing designs coming alive in factories around the world and in the products that we help to realize.

"Child rearing and work are both important and here they are compatible and enjoyable"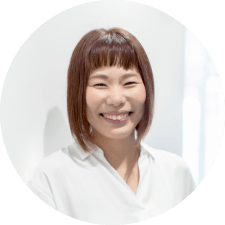 A background in humanities can also be as asset, for example in holding meetings and poring over documents!

New graduate recruitment
Fall of 2023 university graduates click here

Mid-career positions click hereENTRY FORM